Quick And Easy Graphic Design Tool
Loes Knetsch ©
Snappa, is a quick & easy graphic design tool, free to use online. Start with your ideal picture size. You can choose from ready-made templates for all your Social Media accounts. Browse through several pre-made layouts that will be an eye-catcher for your visitors. This picture editor is free online to use, no download.
Website: SNAPPA
Location: Ottawa, Canada
History: Snappa was founded in 2015
Founders: Christopher Gimmer, Co-Founder, CEO
Marc Chouinard, Co-Founder, CTO
What is Snappa?
An incredibly easy to use picture editor
An awesome library of high-quality photos, graphics, and fonts
Ready to use templates created by the Snappa team
Resize your best graphics in just 2 clicks
Save and organize your graphics
Share your creations via Social Media
You can join their affiliate program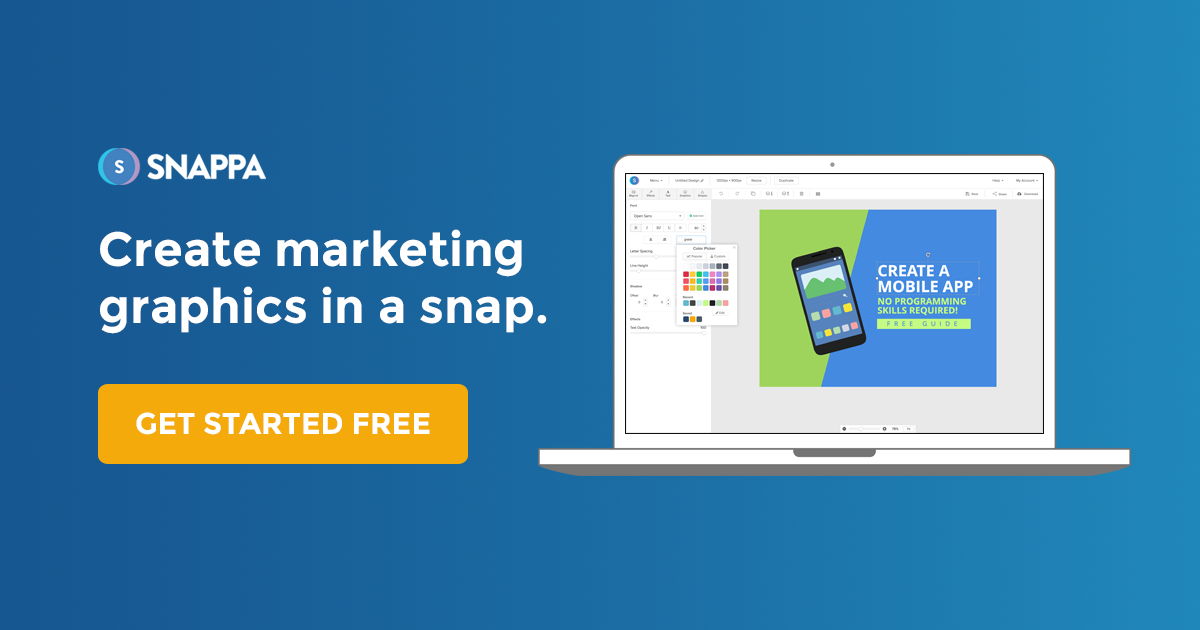 Templates at Snappa
You can watch the introduction video about Snappa here
And see how quick and easy you can make your own infographics, and to edit your
Stock photos
You get free access to 500,000+ very nice high-quality copyright-free stock photos.
Social sharing
You can easily connect with your Twitter and Facebook account at Snappa to share and publish your infographic right after you've finished.
Snappa Pricing
Snappa is accessible to everyone, the man with the small purse and the successful businessman.
Custom Graphic size at Snappa
Besides the ready-made templates, you can also choose for your own sizes
Snappa for your featured images
I just made my featured image on Snappa. Your featured images are displayed on your blogroll. When they are all created with the same measures you get a clean and nice look. All my featured images have 560 px by 315 px. So, the custom graphics size is very convenient.
Snappa Affiliate Program
Thay offer a 30% recurring commission over the life of a customer. This means that for every $100 worth of sales you generate, you'll earn a $30 commission. Every… Single… Month.
If someone signs up for an annual plan, you get an entire year worth of commissions up front!
Awesome!
My personal verdict
This is an amazing program, I loved it from the first minute. Easy to use and awesome photos, graphics shapes and effects to edit your images!
I advise you to get a free account at SNAPPA!
Other interesting posts:
© Loes Knetsch. All rights reserved.
(Visited 286 times, 1 visits today)